Main Content
Wake Forest University's associate provost of research has announced the faculty recipients of Blue Cross and Blue Shield of North Carolina (BCBSNC) seed grants to support research on health and wellbeing.
"The research being supported with these grants has sustainability potential and will have a great impact on many people's lives," said Bruce King, associate provost of research at the university.
Last year, BCBSNC partnered with Wake Forest University to create a model for health and wellbeing that included seed money for faculty research in these areas. Four grants, for $50,000 each, were awarded to Mark Jensen, School of Divinity; Mark Hall, School of Law; Jeff Katula, Health and Exercise Science; and Christine Soriano, Theater and Dance.
Additionally, the initial BCBSNC gift supports the transformation of Reynolds Gym into a comprehensive center for wellbeing, has funded a new director of wellbeing position and will support Wake Forest's approach to wellbeing across eight dimensions – physical, emotional, spiritual, social, intellectual, financial, occupational, and environmental – under the Thrive umbrella.
The seed money will support the following research projects: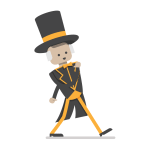 Load More