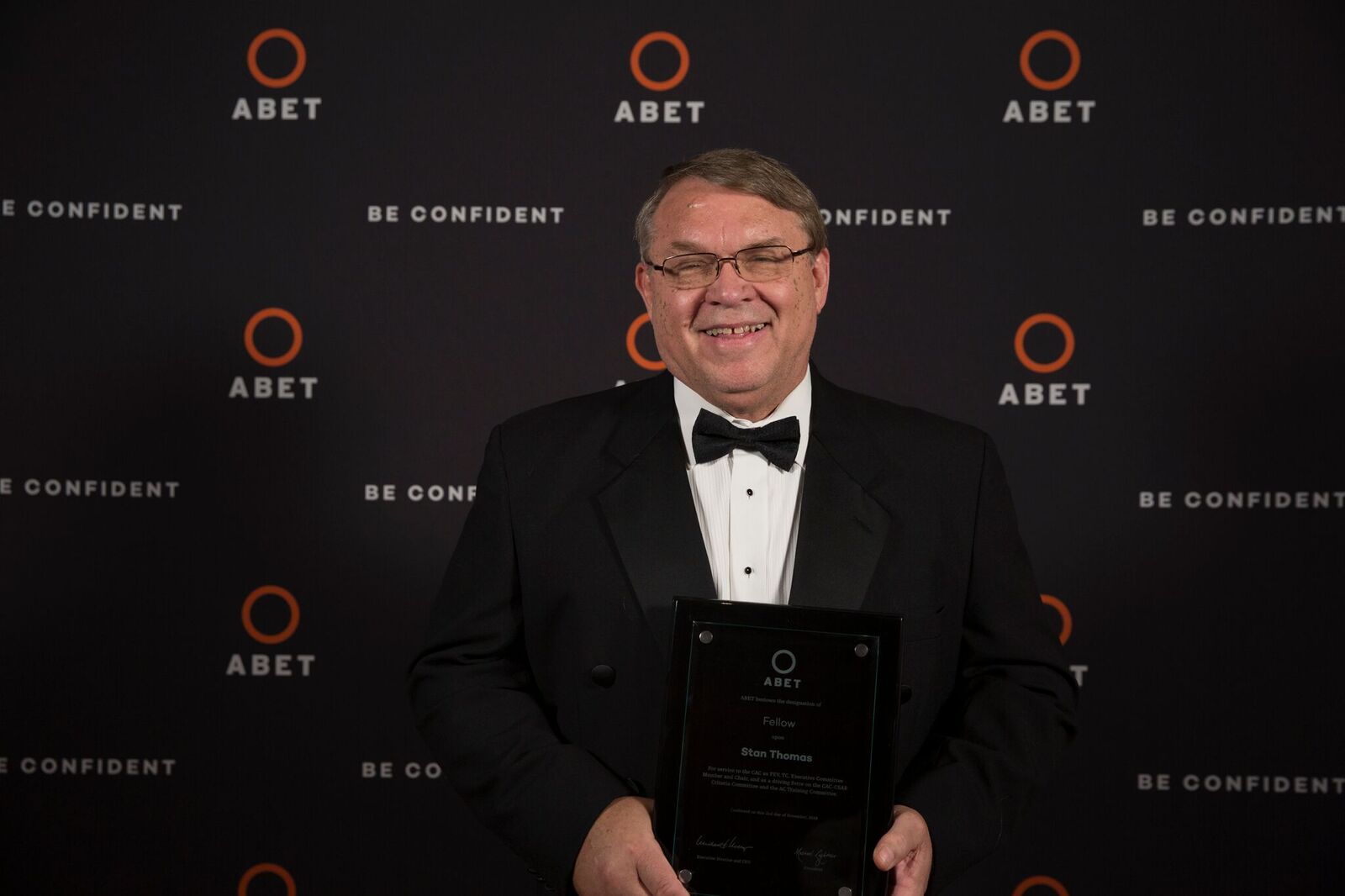 Stan Thomas has been honored with the 2018 Fellow of ABET Award, joining a group of individuals, institutions and programs known for driving excellence in STEM higher education. The Accreditation Board for Engineering and Technology (ABET) is a non-governmental organization that accredits post-secondary education programs in applied and natural science, computing, engineering and engineering technology.
At Wake Forest, Thomas is associate professor of computer science; he formerly chaired that department.
The Fellow of ABET Award recognizes U.S.-based educational units, individuals, associations and firms for extraordinary success in achieving diversity in the technological segments of society.
An ABET video recognizing Thomas is available online.
Thomas became a CSAC program program evaluator in 1996, and after a merger with ABET, he continued to serve as an ABET program evaluator, team chair and member of the Computing Accreditation Commission.
"As I reflect on the incredible accomplishments of this year's winners, I am amazed by their determination, creativity and commitment to their colleagues, research and STEM education.  They are truly taking our field into the future," said Michael Milligan, executive director and CEO of ABET.  "We are building a better world, together, and by doing so, we are inspiring more students to be the positive change makers of society."
Congratulations to Tony Marsh and Jack Rejeski, professors of health and exercise science, whose proposal entitled "Pepper Center Clinical Research Core" has been funded by the National Institutes of Health (NIH) and by [subaward/subcontract from] Wake Forest University Health Sciences (WFU funding agency).
Congratulations to Stan Thomas, associate professor of computer science, whose proposal entitled "NSF/TCPP CDER Center Early Adopter Award" has been funded by the National Science Foundation (NSF) and by [subaward/subcontract from] Georgia State University (WFU funding agency).
Stan Thomas, professor of computer science, has been awarded the CSAB Fellow designation.
The award is given in recognition of individuals who have given sustained, quality service to the computing profession and to computing education through the activities of CSAB. Thomas was recognized for his long service to the Computing Accreditation Commission (CAC) of ABET. Thomas is currently the vice chair of operations for the CAC.
ABET is the organization recognized by the Council for Higher Education Accreditation for its leadership and quality assurance in applied science, computing, engineering, and engineering technology education.  ABET's membership is composed of 33 professional societies including AIChE (Chemical Engineering), ASCE (Civil Engineering), ASEE (Engineering Education), IEEE (Electrical/Electronics Engineering), SPE (Petroleum Engineering), and CSAB.  CSAB represents the interests of the computing profession with respect to ABET accreditation of programs in computer science, information systems, information technology, and software engineering.
"Visiting and reviewing academic computing programs with respect to accreditation standards has been a highlight of my professional career over the past 17 years," Thomas said. "The commitment of the numerous volunteers with whom I have served has been outstanding. My respect for these peers makes recognition as a CSAB Fellow extremely rewarding. I am truly honored by this recognition for service to computing education."
Thomas has been part of the Wake Forest faculty since 1983. He served as department chair from 2004-2011.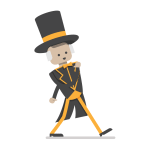 Load More