Main Content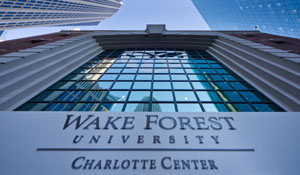 Starting this summer, Wake Forest will offer summer courses at the Wake Forest Charlotte Center. Four faculty members will teach six courses, two in each of the following disciplines: communication, psychology and English.
This new summer initiative will benefit both students and faculty who live in or near the city, said Randall Rogan, dean of academic programming and planning. "It can be prohibitive for faculty to come to Wake to teach if they don't live in Winston-Salem," he added. "We also expect a positive turnout of students since around 300 students initially expressed interest in taking classes in Charlotte."
The decision has already received positive feedback from faculty members. "Students have the opportunity to study in some other place than Winston-Salem," says Marina Krcmar, an associate professor in communication who lives in Charlotte. "It also allows me to teach for a summer to both Wake and non-Wake students close to home." Krcmar will teach two communication courses.
Cathy Seta, professor of psychology; John Petrocelli, associate professor of psychology; and Sharon Raynor, visiting assistant professor in the writing program, will teach the other courses. Classes will run June 2-27.
Outside of the Triad, more Wake Forest alumni live in the Charlotte area than any other geographic region. Rogan said adding undergraduate summer school classes from the College to the business school offerings already available in uptown Charlotte is a natural extension of the University's commitment to students, faculty, staff and alumni in the area.
By Elizabeth Law ('14), Wake Forest News and Communication Intern
See a list of employees joining and leaving the University in July 2013: Read more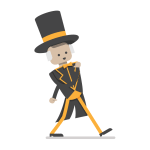 Load More