Main Content
Wake Forest's Staff Advisory Council (SAC) elected 10 new members and re-elected three members in April.
Newly-elected members from the University's staff include: Steve Allen, Marc Jones, Denise Kelly, Sheila Lockhart, Wendy Logan, Barbara Meredith, Jennifer Rogers, Sarah Smith, Cynthia Tucker and Valerie Waddell..
Re-elected staff members include: Mark Cook, Kevin Cox and Susan Edwards.
Members completing their SAC service include: Shannon Badgett, Matt Clifford, Karen Frekko, Kim Hampton, Jennifer Killingsworth and Teresa Watson.
Established with the support of the President's Office, the SAC has a number of key responsibilities, including serving as a forum of exchange  about policies and issues affecting Wake Forest employees; listening to, examining and responding to ideas, concerns and suggestions of the staff; and conveying those ideas, concerns and suggestions to the University administration.
Its meetings, held monthly during the academic year, are open to staff.  More information about the SAC is available here.
The Staff Advisory Council (SAC) is pleased to announce the results of the 2013 election. Please congratulate the seven new SAC representatives from across the university staff: Shana Atkins (Advancement), Shannon Badgett (Budget and Finance Planning), David Carlson (FACS: Warehouse), Matt Clifford (Residence Life and Housing), Susan Edwards (Office of Research and Sponsored Programs), Christy Hill (FACS: Project Management), and Kim Thore (University Stores).
In addition to newly-elected representatives, Karen Frekko (Schools of Business) and Jennifer Killingsworth (Financial & Accounting Services) have been re-elected to serve an additional term. Each SAC representative will serve a term of three years and may be re-elected to serve one additional term.
The SAC received nominations from March 1-22 and held the election from April 8 – April 22.  The SAC received a total of 26 unique nominations across the six staff divisions. The overall staff voting participation rate was 36 percent (566 of 1,560 eligible voters). Two divisions, Athletics and Other, did not have any open SAC positions and therefore did not participate in the 2013 election. Click here for a list of SAC divisions.
The SAC would like to thank the representatives whose terms are ending this year: Cathy Chinlund, Debbie Deheck, Teresa Earl, Tomma Guastaferro, Melvin Lee and Donna Thornton.
For more information about the SAC, please visit:  http://sac.wfu.edu
See a list of employment milestones reached by faculty in August 2012: Read more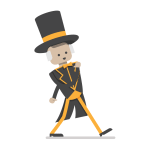 Load More