Main Content
See a list of employees joining and leaving the University in August 2017:
This is a guest post from the University's Instructional Technology Group:
A Faculty Open Lab opportunity for multimedia development inspired by campus needs and requests from faculty will be held on Wednesday, June 8, from 9 a.m. – 4 p.m. Staff with an instructional multimedia need are also welcome to attend. The walk-in lab is hands on and held in individual recording rooms.
This open lab will provide faculty with hands-on personalized instruction in the development of multimedia for student learning. Staff will have microphones, cameras and some specialized software on hand. Projects are ideal for Flipped Classroom or Homework Help.
Faculty will share their instructional needs and our lab facilitators will assist in technology selection as well as organization of materials. Learning objects developed during this open lab can be loaded into Sakai, Google Drive, YouTube or other area of your choice for student retrieval.
Please bring your Wake Forest-issued laptop and any existing instructional materials. This open lab is walk-in between the hours of 9 a.m. – 4 p.m. We will be located in Z. Smith Reynolds Library's suite of study rooms directly across from the circulation desk. Registration is optional but will assist us in obtaining an accurate head count. (http://pdc.wfu.edu/event/10165).
Questions: Sarah McCorkle, Instructional Technology Group (mccorks@nullwfu.edu 758-4818)
See a list of employees joining and leaving the University in July 2013: Read more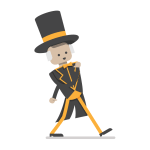 Load More