Main Content
Faculty and staff helped the Wake Forest community "Hit the Bricks" hard this year, joining with students to run nearly 23,000 laps around Hearn Plaza and to raise close to $30,000 for cancer research and the Brian Piccolo Cancer Fund.
Overall, 17 faculty and staff teams participated this year. Click to view a photo gallery »
The top five teams in the faculty/staff division were:
Crusaders (504 laps): Charlene Buckley, James Buckley, Kevin Cox, Ryan Scholl, Brett Eaton, Sean Daly, Rob McNamara, Phil May, Michael Shuman, James Torrible
The Committee (Undergraduate Admissions, 417 laps): Dawn Calhoun, Paul Gauthier, Frank Brown, Lori Pilon, Brett Kaiser, Victoria Hill, Jennie Harris, Megan Massey, Ethan Groce
Alumni Haul (Undergraduate Advancement, 378 laps): Paul Wingate, Mark Anderson, Mike Haggas, Stuart Tucker, Sarah Boerkircher, Megan Donovan, Pamela Bunten, Liz White, Curtis Bloomer, Sandy Saulpaugh
Chemistry Department (378 laps): Megan Rudock, Rebecca Alexander, Mark Welker, David Wren, Amanda Jones, Kathryn Riley, Craig Clodfelter, Sarah Bergman, Lindsay Macnamara, Justin Piedad
"Hit the Bricks" is part of a series of student-run events and activities to honor the former Chicago Bears running back, Brian Piccolo, who attended Wake Forest in the 1960s. The 1971 film, "Brian's Song," was based on the real-life relationship between teammates Brian Piccolo and Gale Sayers and the bond established when Piccolo discovers he is dying of cancer at the age of 26.
See a list of employees joining and leaving the University in June 2013: Read more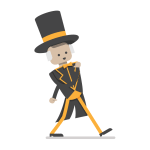 Load More