This message was emailed to students, faculty and staff on Feb. 27 by the Rethinking Community Steering Community:
Dear Wake Forest faculty, staff and students:
After several months' informal conversations, we write to launch a campus-wide planning effort to culminate in a yearlong Rethinking Community series of conferences, dialogues, national speakers, performances, and much else. Beginning with a pair of planning forums later this week, we hope to engage many of you in helping shape and execute this vital effort, which will run through the 2017-18 academic year.
Our animating inspiration: Wake Forest graduates, across all our schools, enter a society that is more virtual, diverse, polarized, and global than ever before. At a time when meaningful communal bonds are both desperately needed and increasingly frayed, rethinking what it means to be in community—on our campus, in Winston-Salem and the many other cities and towns where our students settle, as a nation—is essential.
Wake Forest's recent history includes both 'theme years,' many of which engaged us campus-wide from the late 1990s forward, and a pair of national conferences—Rethinking Admissions and Rethinking Success. Taken as a group, these provide valuable precedents for our Rethinking Community effort. As significant, a hallmark of Wake Forest's culture is a willingness to revisit core practices in order to ensure that our graduates are best prepared to navigate and lead dramatic shifts in our world – we look forward to establishing Wake Forest as a national convener and facilitator of these important conversations.
If these general details pique your curiosity, please attend an initial campus-wide forum meant to elicit ideas, avoid wrong paths, and otherwise spark discussions about what a successful Rethinking Community year will look like. Two sessions are scheduled for this week:
Wed., March 1, 5-6 p.m., Kulynych Auditorium in Byrum Welcome Center
Thurs., March 2, 4-5 p.m., Z. Smith Reynolds Library Auditorium (Room 404)
We also welcome every member of our community to submit proposals for events, speakers and programs that will engage us on these important topics across disciplines, industries and experiences. A call for proposals will be circulated on March 3.
Finally, we want to ensure that students are engaged in this important work. If you would like to nominate a student to serve on our steering committee, please email Matt Williams at williamj@nullwfu.edu and Sam Perrotta Turner at perrotsm@nullwfu.edu by Friday, March 3, at 5 p.m. with your nomination.
We look forward to your ideas and proposals in the spirit of strengthening the communities engaging current and future Wake Foresters.
Sincerely,
Rethinking Community Steering Committee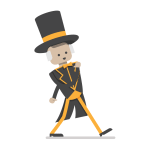 Load More