Main Content
Congratulations to Wake Forest faculty who have received promotions, effective July 1.
Promotion to Full Professor
Erik Johnson, Biology
John Petrocelli, Psychology
Kendall Tarte, French Studies
Timo Thonhauser, Physics
Julie Wayne, School of Business
Promotion to Associate Professor
Christina Dalton, Economics
Francis Flanagan, Economics
T.H.M. Gellar-Goad, Classics
Sarah Hogan, English
Tiffany Judy, Spanish and Italian Studies
Dónal Mulcahy, Education
Andrew Rodekohr, East Asian Languages and Cultures
Joanna Ruocco, English
Katherine Shaner, School of Divinity
Penelope Sinanoglou, History
John Sumanth, School of Business
Mir Yarfitz, History
Promotion to Professor of Law
Harold Lloyd, School of Law
Andrew Verstein, School of Law
Promotion to Clinical Professor of Law
Mark Rabil, School of Law
Promotion to Senior Librarian
Lauren Corbett
Promotion to Librarian
Mary Beth Lock, Z. Smith Reynolds Library
Promotion to Full Teaching Professor
Leah Roy, Theatre & Dance
Promotion to Associate Teaching Professor
Rian Bowie, English
Jenny Pyke, English
Ali Sakkal, Education
Randi Saloman, English
Silvia Tiboni-Craft, Spanish and Italian
David Wren, Chemistry
Promotion to Associate Professor of the Practice
Brian Calhoun, Education
Chris Copeland, School of Divinity
James Ross, Health & Exercise Science
Bennett, Arnold, Author, & Saloman, Randi, Ed. (English). Grand Babylon Hotel: A Fantasia on Modern Times (Broadview Editions series). Broadview Press. August 2016.
Voss Roberts, Michelle, Ed. (Divinity). Comparing Faithfully: Insights for Systematic Theological Reflection (Comparative Theology: Thinking Across Traditions series). Fordham University Press. August 2016.
Whaples, Robert M., Christopher J. Coyne, & Michael C. Munger, Eds. (Economics). Future: Economic Peril or Prosperity? Independent Institute. August 2016.
The following faculty had writings published in June 2012:
Franco, Dean. (English). Race, Rights, and Recognition: Jewish American Literature Since 1969. Cornell University Press. June 2012.
Palmiter, Alan. (Law). Examples and Explanations, Corporations, 7th ed. Aspen Publishers. June 2012.
Price, Brian. (Romance Languages). Cult of Defeat in Mexico's Historical Fiction: Failure, Trauma, and Loss. Palgrave Macmillan. June 2012.
Saloman, Randi. (English). Virginia Woolf's Essayism. Edinburgh University Press. June 2012.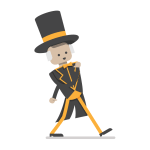 Load More