Main Content
The following message was emailed by President Hatch to students, faculty and staff on Feb. 20: 
Dear Wake Forest community,
As you know, Wake Forest University continues efforts to examine its history and reconcile its implications for our present and our future. During Founders' Day Convocation later this afternoon, I will acknowledge the University's participation in the institution of slavery and offer an apology for how Wake Forest benefitted from the labor and sale of enslaved people. This moment will be another step in our efforts to confront our past.
In 2017, Wake Forest joined the Universities Studying Slavery Consortium to learn alongside other institutions of higher education how best to address historical and contemporary issues dealing with race and inequality among our communities. Last May, in a moving moment of remembrance, faculty, staff and students read the names of enslaved individuals sold to benefit the University endowment in 1860. In July, I established the President's Commission on Race, Equity and Community and affirmed the continuing efforts of the Slavery, Race and Memory Project. These working groups are part of a larger institutional effort to illuminate our history, address our present and reaffirm our commitments for the future. As a society, we continue to wrestle with racism and white supremacy. As an educational community, we must challenge these dual plagues head on.
Founders' Day Convocation provides an opportunity to acknowledge our past and recognize individuals who model what we aspire to be. The infrastructure established by the Slavery, Race and Memory Project will empower us to take the action necessary for an apology to have meaning. In the next few months, Wake Forest will publish the first volume in a series of collected works that capture the scope of activity taking place. Project findings and eventual recommendations will help guide the actions we take to address past and present inequities in our community.
I look forward to seeing you at 4 p.m. in Wait Chapel for this important event. If you cannot attend in person, live streaming is available.
Sincerely,
Nathan O. Hatch
President
This message was sent to Wake Forest faculty, staff and students on Feb. 17 on behalf of José Villalba and Erica Still, co-chairs of the President's Commission on Race, Equity and Community:
Dear Wake Forest Community,
Thank you to everyone who completed the survey for the institutional equity audit in the past week. Overall, 468 surveys were submitted, for an overall response rate of 4.02%. The survey is just one part of the auditor's data collection process; they will also be holding individual interviews and a thorough document and artifact review in the next few weeks. Taken together, the data will contribute to a picture of the institution's current position relative to its aspirations for a truly diverse and inclusive community.
We are also grateful to those of you who shared your concerns about the survey's design, clarity, and methodology. Your questions about the accuracy and validity of the results are evidence of your commitment to achieving a more equitable Wake Forest, and we appreciate both the questions and the commitment. Your thoughtful observations are indeed shaping how we interpret the survey results, as well as how we will use them. The articulated limitations make it all the more important that the results be seen in the context of the additional data being collected.
A final note about the audit: we want to reiterate that it is designed to assess the institution's efforts to create and sustain racial equity at the structural level. It is concerned with policies, protocols, and practices as they shape the experiences of students, staff, and faculty who are members of underrepresented groups on our campus. It is not a climate survey, which focuses on the feelings, relationships, and tensions experienced by the various constituents of the community. (In fact, conducting a climate survey may be one of the recommendations emerging from the audit and/or Commission, but that is yet-to-be determined.)
So again, thanks to everyone who has been engaged in this work thus far. We hope you will continue to ask questions, give feedback, and offer support. You can keep track of our work on the Commission's website, and you are always welcome to reach out directly to us (José at villalja@nullwfu.edu and Erica at stillel@nullwfu.edu).
José Villalba
Vice President for Diversity and Inclusion
Chief Diversity Officer
Erica Still
Associate Dean for Faculty Recruitment, Diversity, and Inclusion
Associate Professor of English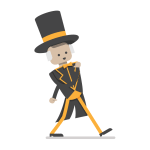 Load More