Main Content
A message from Chair of the Wake Forest University Board of Trustees Gerald Roach.
Dear Wake Forest community,
Yesterday, President Hatch announced his intention to retire at the end of June. While President and Mrs. Hatch and the Wake Forest University Board of Trustees have prepared for this day for more than a year, it is still difficult to comprehend that it has arrived. Over these 15 years, the Hatches have faithfully led Wake Forest University. They have been model citizens for this community and have inspired a generation of growth and achievement that has transformed Wake Forest. The Board of Trustees is grateful for their exceptional leadership, and we look forward to joining together as a community to thank the Hatch family for their numerous contributions to our institution in the coming months.
This announcement does not change the way Wake Forest University is led. President Hatch will continue to lead our team with the same vigor, vision and good judgment as he has these last 15 years, and he has generously volunteered to continue beyond June 30 if needed to facilitate the transition.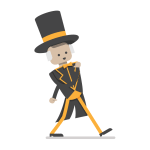 Load More