The next Staff Advisory Council (SAC) meeting will be held Friday, Sept. 24, from 2 to 3:30 p.m. Topics and speakers include:
Welcome
Wake Forest President Susan R. Wente Read more
As a reminder, Wake Forest University will hold a faculty and staff forum on Thursday, Aug. 5, from 4 to 5 p.m. The forum will include updates from President Susan Wente, Dr. Chris Ohl, Vice President Emily Neese and Provost Rogan Kersh.
University employees received an email today with a link to join the webinar, which will be recorded and posted on the Faculty & Staff page on Our Way Forward.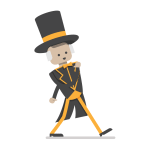 Load More