Main Content
Congratulations to Julie Groves, manager of risk services, who was elected to the board of the University Risk Management & Insurance Association (URMIA).
Congratulations to Ana S. Iltis, professor of philosophy and director of the Center for Bioethics, Health and Society, who was elected president-elect of the American Society for Bioethics and Humanities (ASBH).
Editor's Note: Inside WFU is now publishing occasional lists of faculty and staff selected for a leadership position/board membership with a professional and/or academic organization or group.  Submissions are welcome.  
A public forum on North Carolina House Bill 2 will be held Oct. 15 from 1:45-3:15 p.m. in Tribble Hall's DeTamble Auditorium.
It is free and open to the University community and public.
"North Carolina House Bill 2: Privacy or Discrimination?" is an event of the AMINTAPHIL Conference on Privacy at Wake Forest.  AMINTAPHIL is the American Section of the International Association of Philosophy of Law and Social Philosophy.
Panelists will include:
Kristina Gupta, Wake Forest assistant professor of women, gender and sexuality studies
Win-chiat Lee, Wake Forest professor of philosophy
Harold Lloyd, associate professor of law
Leslie Francis, Distinguished Professor of Philosophy and Law at the University of Utah
The forum is co-sponsored by the philosophy department; the women, gender and sexuality studies department; and the law school.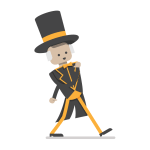 Load More