Main Content

Faculty and staff are invited to join alumni and others at a special Deacs' Day at the Zoo  at the North Carolina Zoo in Asheboro on Nov. 4.
Arranged by the Office of Alumni Engagement, the event includes a catered cookout at lunch featuring barbecue chicken, burgers, hot dogs and sides. Games, activities, a live animal encounter and a visit from the Deacon are planned for the event.
Details regarding Deacs' Day at the Zoo, including how to purchase cookout tickets and discounted zoo tickets, are available here.
Anyone with questions about the event may contact Laura Crump Harrell in the Office of Alumni Engagement at harrellc@nullwfu.edu
President Hatch e-mailed this message to students, faculty and staff on Aug. 26:
Dear Wake Forest Students, Faculty and Staff,
Wake Forest University offers its support to students, alumni, parents, faculty and staff who have loved ones in the areas affected by Hurricane Harvey.
With many of our students returning to campus this weekend, we are mindful that we have members of the Wake Forest community who are either coming from Texas and Louisiana or have loved ones along the Gulf Coast.
We encourage you to contact the following resources, should the need arise:
Students experiencing issues returning to campus prior to the start of classes should contact their respective Dean's office.
Parents are encouraged to contact the Office of Family Engagement should the University need to be aware of any extraordinary circumstances affecting their students.
And, as always, our Office of Alumni Engagement is here to assist with the needs of Wake Forest graduates.
The University will continue to monitor the news about Harvey's impact and determine what specifically we can do to help students here as well as the greater Wake Forest family.
Sincerely,
Nathan O. Hatch
President
On Oct. 17, Wake Forest's Office of Alumni Engagement delivered disaster relief items to a Red Cross shelter in Tarboro for distribution to North Carolinians still suffering from the devastation of Hurricane Matthew.
The office began collecting a wide variety of items on Oct. 14 and 15.  Donations were so generous that two University vehicles–the Streakin' Deacon and a panel delivery truck–were needed to haul them to Tarboro.  The Streakin' Deacon is a 42-foot Wake Forest-branded recreation vehicle that will travel the state of North Carolina during the course of the next year.  Operated by the Office of Alumni Engagement, it serves as a meeting place for Wake Forest alumni and friends, as well as a vehicle for Pro Humanitate efforts such as the Hurricane Matthew one.
"The Wake Forest family has been called to serve in the spirit of Pro Humanitate and, as an institution, we support all the communities we touch," said Mary Tribble ('82), senior advisor for engagement strategies in the Office of Alumni Engagement.  "In light of the devastation of Hurricane Matthew to the eastern part of the state, we're tapping into the power of our Wake Forest family to gather resources to help."
Donated materials delivered included bottled water, bedding, baby formula, diapers and clothing.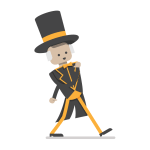 Load More