Residence Life and Housing will relocate from Room 101 of the Benson University Center  to Room 104 of the University Services Building on Carroll Weathers Drive.
The department will move its operations in two phases: The first phase will take place on July 19 and 20, with the exception of the Deacon OneCard Office.  The Deacon OneCard office will move on Aug. 6 and 7. Residence Life and Housing will be open for business on Monday, July 23 at 8:30 a.m.
"Residence Life and Housing is committed to serving the total educational experience of students by providing a climate for the exchange of ideas, an atmosphere for broadening intellectual experiences, and a comfortable setting," said Donna McGalliard, Dean of Residence Life and Housing. "We will continue to focus on offering our student body exceptional service, whether in person, by phone, or through our enhanced website and online offerings."
Residence Life and Housing can be reached at 336.758.5185 or housing@nullwfu.edu. The Residence Life and Housing website is http://rlh.wfu.edu.
Oct. 15 marks the 60th anniversary of the groundbreaking for Wake Forest's campus in Winston-Salem.
In 1951, Wake Forest President Harold Tribble was looking to do something that would send a clear signal that the move from Wake Forest, N.C., was going to happen. He parlayed Gordon Gray's contacts from his time as a White House assistant (the move was Gray's idea), along with the influence of alumnus Gerald Johnson (1911), an esteemed columnist for the Baltimore Sun, into securing the President of the United States, Harry S Truman, as speaker.
At the groundbreaking ceremony, Truman delivered an important foreign policy address covered by the nation's media.
Read more about the groundbreaking and the transition to Winston-Salem »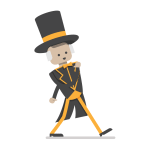 Load More