At a reception in his honor on June 28, Mike Ford delivered a farewell message to a crowd gathered in Benson University Center.  Ford retired from Wake Forest in June after 36 years as student life administrator and campus leader.
Several of his colleagues, past and present, spoke at the reception before Ford addressed the crowd, reflecting on his Wake Forest college days (1968-72), his work in the Wake Forest community, his family and his faith.  Several family members were present for the reception, including his wife, Gayle, and two of their three daughters with their families. He also made a brief reference to "exciting presidential political campaigning" in the 1970s when his father, Gerald R. Ford, served as the 38th president of the United States.
His remarks are available on the Wake Forest Magazine website.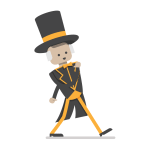 Load More