The Office of Civic & Community Engagement (OCCE) has launched Wake Reads, a program designed to provide "storytime" for children while giving parents a break as they juggle working from home and caring for their children who are out of school due to the COVID-19 pandemic.
Marianne Magjuka, executive director of the OCCE, said Wake Reads is just another way the University is demonstrating its motto, "Pro Humanitate."
"Wake Reads is an opportunity for everyone in the Wake Forest community to come together to share the gift of reading," said Magjuka.
Magjuka said the OCCE welcomes diverse readers and stories. Students, faculty, staff and alumni may offer readings. After they've finished reading, participants submit a form that goes to Jennifer Rubin, OCCE operations manager, who reviews submissions and posts them.
To learn more, visit the Wake Forest News website.
See a list of faculty and staff milestones in January 2016: Read more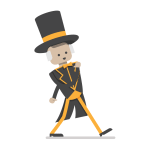 Load More