The next Staff Advisory Council (SAC) meeting will be held Friday, Sept. 24, from 2 to 3:30 p.m. Topics and speakers include:
Welcome
Wake Forest President Susan R. Wente Read more
Wake Forest University has established a Title IX 2020 Implementation Task Force led by Vice President for Campus Life Penny Rue and Associate Provost for Academic Initiatives Kami Chavis. 
The group, which held its first meeting on June 3, was established following changes announced in early May by the U.S. Department of Education regarding how colleges and universities must handle sexual-assault and sexual-harassment complaints. The new regulations increase protections for accused students and employees and take effect Aug. 14.
Among the most notable changes, institutions must now hold live hearings and allow cross-examination when deciding sexual-misconduct complaints. The new federal regulations are the first regulatory revisions in 45 years to the federal gender-equity law and will also limit the scope of complaints colleges and universities are required to investigate.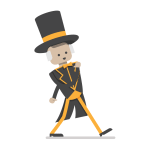 Load More