NASPA (Student Affairs Administrators in Higher Education) selected Wake Forest as the Silver recipient in the NASPA Excellence Awards program for transforming higher education through outstanding programs, innovative services, and effective administration in the Enrollment Management, Financial Aid, Orientation, Parents, First-Year, Other-Year and Related Category.
The recipients will be honored in March at the 2013 NASPA Annual Conference in Orlando, Fla.
"We are proud to promote the innovative work taking place on Wake Forest University's campus, and encourage institutions to follow suit and join the movement," said Kevin Kruger, the president of NASPA.
NASPA announcement said:
Wake Forest's "Connecting with the Community: SPARC Extended Orientation" program submission demonstrates excellence in designing a comprehensive program that supports the social, academic, and personal development of first-year students by engaging them in community service projects. The program also fosters peer to peer/peer to upper classmen relationships, and promotes civic understanding.
"On a scale of 1 – 4, with 4 being completely true, students participating in SPARC 2012 rated the statement 'SPARC has made me more likely to be involved in service at Wake Forest' at 3.93. There were similar high marks for involvement at Wake Forest in general, for involvement in the community, for making me more comfortable with my transition to college, and for the development and continuation of mentoring with their student leaders," said Mary Gerardy, associate vice president and dean of campus life. "Students also note that they believe the friendships they made in SPARC will be enduring."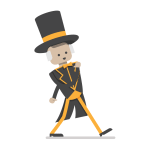 Load More