Main Content
What can pieces of pottery and a GPS-generated map tell us about a past civilization? Since 2000, Steve Whittington, adjunct associate professor of anthropology and director of the Museum of Anthropology, has been helping to uncover the mysteries of the Mixtec people through archeological survey and excavations in Southwestern Mexico's state of Oaxaca. This spring, Whittington, along with Wake Forest graduate Kate Yeske ('07) and Mexican colleagues, used powerful GPS equipment to map structures of an ancient Mixtec city, partially hidden beneath layers of dirt and pine needles on top of Cerro Amole, a heavily forested mountain.
The core of the project is to record archaeological remains within the area of the Mapa de Teozacoalco, an early Colonial map of the mountainous region made in 1577. Cerro Amole appears on the map with a two-tiered building and red cross on top of it.
The archaeologists mapped the locations of mounds, stone walls, pottery, the vestiges of abandoned palaces, temples, and the second largest ritual ball court in Oaxaca, Whittington said.
"Archaeologists working in Oaxaca generally believe the Mixtec people lived on mountaintops with monumental architecture during the Classic period of 300 to 900 AD," said Whittington, "but by getting a better look at the structures and analyzing artifacts like pottery, we are finding compelling evidence that they lived on top of this mountain for a relatively short span, from about 1085 to 1321, during the Postclassic period."
Whittington hopes to return to the site next May to finish mapping the mountain and expand his GPS survey to multiple municipalities in the area.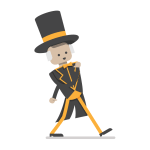 Load More