Main Content
Joshua Canzona, assistant dean of academic affairs in the School of Divinity, was among 20 local leaders honored by the Winston-Salem Chamber of Commerce in October.  All were recipients of the 2019 Winston Under 40 Leadership Awards.
Held annually, the Leadership Awards highlight the accomplishments of 20 young leaders in the community, recognizing them for their talents and service.  According to the Chamber, this year's recipients represent the diversity of the Winston-Salem community and local industries.  The awards celebrate the accomplishments of the winners and the importance of young professionals to the community, as a whole.
Canzona has been associated with the School of Divinity since 2016, when he began as an adjunct family member.  Early this year, he was named administrative coordinator for academic affairs.  This past summer, he was promoted to assistant dean and part-time assistant teaching professor.  He teaches courses examining comparative theology, contemplative theology and Muslim-Christian dialogue.  A former public high school teacher, he also writes and conducts workshops on classroom practice, curriculum design and assessment.
Born and raised in the Winston-Salem area, he has been an active community volunteer since returning to Winston-Salem to join the School of Divinity.  His activities have included reviewing public education grants for the Winston-Salem Foundation each year and is a former chair and current member of the Community Agency Allocation Committee responsible for reviewing all grants issued by the city government of Winston-Salem.  He is the University ombudsman for the University of North Carolina School of the Arts.
See a list of employees joining and leaving the University in August 2016: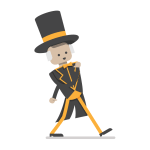 Load More