Congratulations to Wake Forest University faculty and staff from the Reynolda Campus who reported publishing books in September and October 2021:
The Wake Forest School of Divinity announced this week that Jill Y. Crainshaw has been appointed vice dean for faculty development and academic initiatives.  She will begin her new position July 1.
She has led the school, previously, as acting dean and interim dean.
As vice dean, she will continue to provide leadership during the fall of 2019.  Jonathan L. Walton, named dean earlier this year, will be on sabbatical completing research and writing projects. He will begin formally as dean on Jan. 1.
A member of the school's faculty for 20 years, she has served in a variety of roles there.
For more information, read the school's announcement here.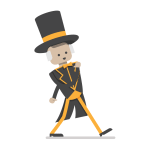 Load More