Main Content
A letter from President Nathan Hatch to the community
Dear Wake Forest Faculty, Staff and Students,
Commencement season is a time of celebration and new beginnings for those about to graduate. It is also a time to say thank you and bid farewell to many of our friends, colleagues and mentors who have made Wake Forest University their home.
Please join me in congratulating and commemorating a marvelous class of Reynolda Campus faculty and staff retiring from Wake Forest this year. We are profoundly grateful for the countless contributions from this remarkable group of individuals, who together have more than 600 years of service to the University:
Jean Kimmer, associate registrar, degree evaluation, spends her days assisting students and faculty with questions about degree requirements, new courses and academic rules. Kimmer, who was named the Employee of the Year in 2009, has worked at Wake Forest for 20 years, 18 of those years in the Registrar's Office. Read more
Nominations are now been accepted for the 2010 Employee of the Year awards. The deadline for nominations is Sept. 29.
Each year, Wake Forest presents awards to two staff members who demonstrate exemplary dedication and devotion to the University. Winners receive a $1,000 cash award and a plaque. The awards will be presented at the Staff Recognition Luncheon on Oct. 7.
All regular staff members (budgeted to work at least 1,000 hours annually) with five or more years of continuous service (at the time of nomination) with the University are eligible to be nominated.
Two awards are presented: one to a staff member from the FLSA exempt staff category (executives, administrators and other professionals who do not earn overtime) and one to a staff member from the FLSA non-exempt/hourly category (technicians, clerical and office support, paraprofessionals, skilled craft workers, and service and maintenance workers.)
Nomination forms are available online. Forms must be submitted to the nominated staff member's department head by Monday, Sept. 27, for comments and signature, and must be submitted to Human Resources no later than the end of the day on Sept. 29.
Last year, Connie Green, administrative assistant in the English department, and Jean Kimmer, associate registrar, were named Employees of the Year.
Nominations are reviewed by a selection committee of representatives from all areas of the University, including the Staff Advisory Council. Selection is made on the following criteria:
Dedication to Duty – Through unselfish dedication to duty, staff member has contributed significant service to his or her department and the University community.
Innovation – Staff member has initiated and successfully established new and outstanding methods, practices, plans or designs of fundamental value to the University.
Safety/Heroism – Staff member has demonstrated outstanding judgment, courage or ability in an emergency; meritorious action or service to prevent injury, loss of life or damage to loss of property.
Other Achievements – Staff member has displayed service that deserves recognition.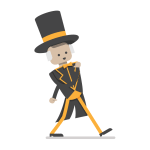 Load More