Main Content
This announcement was emailed to faculty and staff by Wake Forest Communications and External Relations on April 2:
We are saddened to announce that James A. Schirillo, former professor of psychology, died March 31.
Information about a service for Professor Schirillo is not available at this time.  When a service is announced, information will be provided on the Inside WFU web site.
Professor Schirillo joined Wake Forest's psychology faculty in 1996.
We grieve Professor Schirillo's death and extend our condolences to his family and friends, as well as those at Wake Forest who had the opportunity to know him.
Wake Forest offers support and counseling services for all students, faculty and staff.  The Counseling Center may be reached at 336-758-5273, the Chaplain's Office at 336-758-5210.  For faculty and staff, there is also the Employee Assistance Program at 336-716-5493.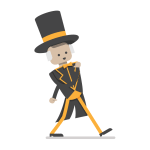 Load More