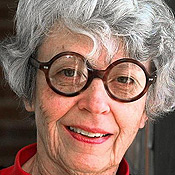 Anne Kesler Shields, a prominent artist and the wife of retired physics professor Howard Shields, has died.
Her large body of work includes portraits of former Wake Forest President James Ralph Scales, former Dean of the College Tom Mullen and former Dean of Women and Associate Vice President Lu Leake. A retrospective of some of her work – geometrically focused abstract works made between 1963 and 1978 – was already scheduled to be shown from Oct. 22 though Dec. 7 in the Hanes Art Gallery in the Scales Fine Arts Center.
Read more about Shields in the Winston-Salem Journal »
Read the Journal's editorial »
Read Tom Patterson's column in the Journal »

Dr. James Ralph Scales, who served as president of Wake Forest from 1967 to 1983, was honored by his alma mater, Oklahoma Baptist. A statue of Dr. Scales, who also served as president of OBU in 1961, was unveiled and dedicated on OBU's Quadrangle on Aug. 1, as a memorial by the Class of 1959.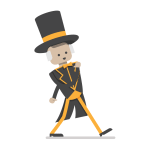 Load More