Main Content
Brewer, Peter, Ray Garrison, & Eric Noreen. (Business). Introduction to Managerial Accounting, 7th ed. McGraw-Hill Education. January 2016.
Ford, James L. (Religion). The Divine Quest, East and West: A Comparative Study of Ultimate Realities. SUNY Press. January 2016.
Shi, Yaohua, Translator. (East Asian Language & Cultures). After Baptism. Renmin Wenxue (People's Literature Press). July 2015.
Whitley, M. Stanley, & Luis González. (Romance Languages). Gramática para la composición, 3rd ed. Georgetown University Press. December 2015.
Congratulations to Wake Forest University faculty who have been awarded fellowships and recieved promotions.
Wake Forest Faculty Fellowships______________________________
The Wake Forest Faculty Fellowship is a program of financial support designed to honor our best teacher-scholars. Recipients are:
Rebecca Alexander (CHM), The F.M. Kirby Family Faculty Fellowship<
Laura Aull (ENG), The Dunn-Riley Faculty Fund Fellowship
Christa Colyer (CHM), The Robert & Debra Lee Faculty Fellowship
Mary Dalton (COM), The Reinsch/Pierce Family Fellowship
Katy Harriger (POL), The Tatum Family Fund Faculty Fellowship
Omaar Hena (ENG), The Young Family Faculty Fellowship
Peter Kairoff (MUS), The Denton Family Faculty Fellowship
John Pickel (ART), The Hoak Family Faculty Fellowship
Albert Rives (CHM), The Gale Family Faculty Fellowship
Michael Sloan (CLA), The Kenyon Family Faculty Fellowship
Eric Stottlemyer (ENG), The Bitove Family Fund Faculty Fellowship
Robert Whaples (ECN), The Hough Family Faculty Fellowship
Read more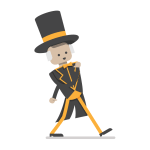 Load More