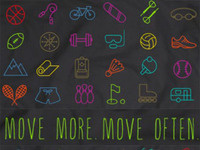 Spring semester applications are being accepted through Feb. 12 for the wellbeing project called Move More. Move Often.
The project, which is a research program (IRB# IRB00022164), is open to students, faculty and staff.
To apply, visit move.thrive.wfu.edu.
It is designed as an eight-week step challenge to encourage individuals to increase their daily physical activity. Using Fitbit activity trackers, participants can monitor their daily steps and activity. Throughout the eight-week challenge, participants can access performance incentives, receive supplemental resources and materials, as well as discounts.
Participants will be required to attend a one-hour orientation session. A Fitbit will be provided to participants. Participants may also use their own Fitbit, instead.
At the conclusion of the challenge, prizes will be awarded on an individual basis for significant improvement in the number of average daily steps. Following each challenge, participants will have the opportunity to re-enroll for additional challenges to keep improving their daily physical activity and potentially win more prizes.
The website offers additional information about Move More. Move Often. The site includes a list of resources and an FAQ section, for instance.
This project is co-sponsored by Office of Wellbeing, Campus Life, Health and Exercise Science, Environmental Health and Safety, Hospitality & Auxiliary Services, Residence Life and Housing, Information Technology, PDC Run, Forest, Run (Walk Forest), Therapeutic Lifestyle Change, Aramark, Campus Recreation.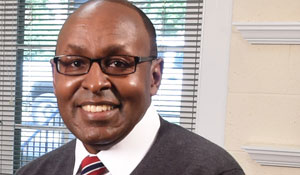 Wake Forest has named Mur Muchane Associate Vice President for Information Technology and Chief Information Officer (CIO). He will assume his duties in January.
Muchane, who currently serves as CIO and Executive Director of Information Technology (IT) Services at Davidson College in Davidson, N.C., is known for his creative leadership in exploring opportunities for managing campus needs through advances in technology.
In addition to improving transparency, service levels and responsiveness in IT Services, Muchane re-shaped the IT landscape at Davidson and expanded the sense of what to expect from this field. He led the effort to upgrade the campus to a fiber optic network, providing the capacity and performance necessary to meet Davidson's rapidly growing needs of voice, video, data, high-end research and collaboration. He also helped forge Davidson's partnership with edX — joining universities such as Harvard, University of Chicago, MIT and Georgetown — to produce a series of online courses and high school Advanced Placement online modules.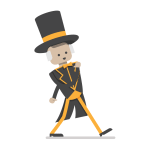 Load More