Main Content
Annual Benefits Enrollment
Annual Benefits Enrollment will open in Workday on Monday, Oct. 19 and run through Saturday, Oct. 31, for benefits effective Jan. 1-Dec. 31, 2021. Faculty and staff must act to enroll if changing benefit elections, adding or removing a dependent(s) or planning to enroll or re-enroll in a Flexible Spending Account (FSA).
Learn more on the Wake Forest human resources website.
Inclusive search and selection strategies
In response to President Hatch's charge to address bias and equity in the hiring process, the Professional Development Center (PDC) is now offering online modules and virtual labs to assist with an inclusive search and selection process for faculty and staff positions.
Visit the PDC website to access course offerings and learn more about the University's guiding philosophy and support resources.
Administrative leave for voting
Colleagues who plan to vote in the upcoming election are encouraged to take advantage of early voting, beginning Oct. 15. Department leaders may grant time away from work for staff to vote and will find details in the Administrative Leave and Release Time policy.
Faculty and staff are also invited to join a virtual conversation with Wake Washington for "Will My Vote Count? Securing the 2020 Election" on Wednesday, Oct. 21, from 1-2 p.m.
Learn more about voting resources on the Office of Civic and Community Engagement website.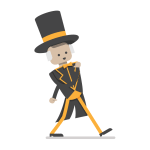 Load More