Main Content
Harvey L. Lineberry II has been appointed director of human resources at Wake Forest University.
Lineberry, who assumed his new duties March 11, manages the human resource department's information system for employment, benefits and wage/salary administration.
Previously, he was director of academic personnel and systems at the University of North Carolina at Greensboro. Lineberry earned a bachelor's degree from Appalachian State University and a master's degree in business administration from Elon College.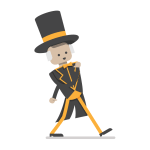 Load More