Main Content
Cohen, Daniel, Gregory Pool, & Heidi Neck. (Center for Entrepreneurship). The IDEATE Method: Identifying High-Potential Entrepreneurial Ideas. SAGE. 2020. 
Parks, Gregory S., & Matthew W. Hughey. (Law). A Pledge with Purpose: Black Sororities and Fraternities and the Fight for Equality. NYU Press. 2020.
Schafer, John. (Classical Languages). Catullus Through His Books: Dramas of Composition. Cambridge University Press. 2020.
See a list of employees joining and leaving the University in August 2016: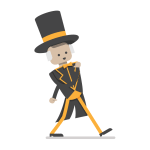 Load More