Main Content
Provost Rogan Kersh emailed the following announcement to faculty and staff on Jan. 10:
Dear Wake Forest faculty and staff,
On Thursday, January 16, Hof Milam, Executive Vice President, and I will be hosting the second Campus Connections of the academic year. We look forward to seeing you in Benson 401 from 8:45-10 a.m. for a light breakfast and presentations by members of our Wake Forest community.
"Online Update," Kami Chavis, Associate Provost for Academic Initiatives, Professor of Law, and Associate Vice President
"Plan for Academic Excellence Update," Andrea Ellis, Assistant Vice President of Innovation, and Ellen Murphy, Associate Dean of Strategic Initiatives and Professor of Practice in the School of Law
"Wake Will Lead | Campaign Update," Mark Petersen, Vice President of University Advancement
Campus Connections will be available via Webex; instructions will be sent out next week.
This is a guest post from the School of Law:
Wake Forest Law will offer an online certificate in "Workplace Legal Fundamentals" beginning in January 2017 as part of its Master of Studies in Law degree program. Employees of Wake Forest University as well as Wake Forest Baptist Medical Center receive a 20 percent discount on the certificate that can be completed in just two semesters.
The fully online, part-time Master of Studies in Law (MSL) degree and certificate programs are specially designed for professionals who need to navigate the law to better manage risk in the workplace. While the degree program includes specialized courses in Human Resources and Health Law & Policy, all students benefit from a core curriculum taught by Wake Forest Law faculty. Applications are being accepted for January 2017 starts in either the MSL degree or certificate program.
"The new certificate allows professionals in a wider range of industries to benefit from the market-driven curriculum, helping them become even more valuable assets and reduce overall risk in the workplace, while earning a valuable credential," says MSL Director Ellen Murphy (JD '02), assistant dean of instructional design.
The core courses explore the relationship of contract, property and tort law in private business and the economy, the legal systems governing business relationships, as well as regulatory law and the roles of different law enforcers. Developed with input from industry leaders, all courses are specially designed for and taught only to these professional students, focusing on real-world issues that are immediately applicable, and add value, in the workplace.
Current MSL degree student Sean E. Rogers of Ithaca, New York, says he couldn't be happier that he decided to pursue this program. "I'm very impressed with how well everything is organized, and with the rigor and richness of the content. The professors and staff have been super responsive and available. What you and Wake (Forest) Law have created is very impressive."
The MSL is a partner degree for Blue Cross Blue Shield of North Carolina's Blue University. The degree, which can be completed in less than two years, combines the flexibility and accessibility of online learning with the rigor and academic excellence of Wake Forest Law.
For more information or to apply for the January 2017 degree and certificate program start, visit http://msl.law.wfu.edu/.
Three speakers are scheduled for the April 13 meeting of the Staff Advisory Council.
Speakers will include Andrea Ellis, assistant vice president for innovation; Ellen Murphy, assistant dean of instructional technologies and design; and a representative of Human Resources.
All staff are invited to the meeting, which will run from 9:30 a.m. to 11 a.m. in Benson University Center, Room 401 B/D.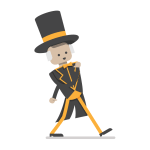 Load More