Main Content
See a list of faculty milestones for July 2017:
Congratulations to Grey Ballard, assistant professor of computer science, whose proposal entitled "Parallel Tensor Decomposition for Massive Data" has been funded by the U.S. Department of Energy and by (subaward/subcontract from) Sandia National Laboratories (WFU funding agency.
Congratulations to Ron Von Burg, assistant professor of communication, whose proposal entitled "Benjamin Franklin Transatlantic Fellows Summer Institute-2017" has been funded by the U.S. Department of State.
Congratulations to Michael Gross, assistant professor of chemistry, whose proposal entitled "CAREER: Processing High Surface Area, Nanostructured Ceramic Scaffolds at High Temperatures via In-Situ Carbon Templating of Hybrid Materials (Cayuse 17-00050" has been funded by the National Science Foundation (NSF).
Congratulations to Jed Macosko, associate professor of physics, whose proposal entitled " Searching for the Function of Centrioles" has been funded by the Discovery Institute.
Congratulations to Clifford W. Zeyl, professor of biology, whose proposal "Evolutionary Consequences of Experimental Transfer into Yeast Populations of an Animal Transposon (Cayuse 17-0010)" has been funded by the National Science Foundation (NSF).
This announcement was emailed to faculty and staff on Jan. 24 by Provost Rogan Kersh and Dean of the College Michele Gillespie:
Greetings faculty and staff colleagues,
We are delighted to inform you that, after an extensive national search, Wake Forest has appointed Dr. Olga Pierrakos as founding chair of the Department of Engineering. We will make a public announcement later this morning.
Dr. Pierrakos currently serves as Program Director of the Division of Undergraduate Education at the National Science Foundation (NSF), where she manages a $100 million portfolio to strengthen science, technology, engineering, and mathematics (STEM) education at two- and four-year colleges and universities by improving curricula, instruction, laboratories, infrastructure, assessment, diversity of students and faculty, and collaborations.
She is also Associate Professor of the Department of Engineering at James Madison University (JMU), where she helped establish the department in 2008. Dr. Pierrakos developed the engineering course sequence for students, taught a wide range of the courses offered, mentored students in a liberal arts environment and oversaw an exemplary ABET accreditation process — all vital experience for her pivotal role at Wake Forest.
Dr. Pierrakos's expertise in building a successful engineering department from the ground up, her deep appreciation for a blended engineering and liberal arts curriculum, and her passion for strengthening undergraduate STEM programs across higher education made her uniquely suited to fill this key leadership position at Wake Forest. We look forward to her guiding us through the process of developing an innovative, inclusive, and nationally recognized undergraduate engineering program as an extension of our commitment to liberal arts education at Wake Downtown.
We also wish to express our gratitude to members of an exceptional search committee, chaired by Keith Bonin, Professor and Chair of the Department of Physics. Other committee members include Rebecca Alexander, Professor of Chemistry and Director of Academic Programming for Wake Downtown; Michael Gross, Assistant Professor of Chemistry; Pete Santago, Professor and Chair of the Department of Computer Science; and Emmanuel Opara, Professor at the Wake Forest Institute for Regenerative Medicine and Graduate Program Director for the Virginia Tech-Wake Forest University School of Biomedical Engineering and Sciences.
This signature appointment comes at a time of great excitement and momentum for the blending of STEM and liberal arts education at Wake Forest. Additional information about Dr. Pierrakos will be available today at news.wfu.edu and inside.wfu.edu.
Sincerely,
Rogan Kersh, Provost
Michele Gillespie, Dean of the College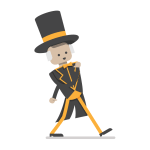 Load More