Main Content
Twenty-one University faculty members will serve as faculty fellows in first-year residence halls in 2017-18.
The faculty fellows program increases faculty-student engagement by promoting informal, regular interactions between students and faculty in the residence halls for first-year students. The program fosters exceptional faculty-student engagement and helps to educate the whole person through enriching the intellectual, cultural, and social lives of the first-year students.
Faculty Fellows work closely with first-year residents throughout the academic year, creating programs, hosting dinners and interacting with students in their assigned residence halls.
2017-18 faculty fellows:
Angelou
Barbara Lentz, senior fellow (School of Law)
John Friedenberg (Theatre and Dance)
Jed Macosko (Physics)
Babcock
Erica Still, senior fellow (English)
Michael Lamb (University Scholar)
Al Claiborne (Chemistry)
Bostwick
John Llewellyn, senior fellow (Communication)
Teresa Sanhueza (Spanish and Italian)
Sam Beck (School of Business)
Collins
Melissa Jenkins, senior fellow (English)
Eric Carlson (Physics)
Molly Knight (German and Russian)
Johnson
Ananda Mitra, senior fellow (Communication)
Swati Basu (Physics)
Brian Calhoun (Counseling)
Luter
Mark Scholl, senior fellow (Counseling)
Darlene May (Spanish and Italian)
Bernadine Barnes (Art)
South
Ron Von Burg, senior fellow (Communication)
Alessandra Von Burg (Communication)
Paul Jones (Chemistry)
​
This is an update to a previous announcement regarding faculty promotions:
Congratulations to Wake Forest University faculty who have received promotions, recently.
Promoted to full professor:
Miriam Ashley-Ross (Biology)
Michaelle Browers (Politics and International Affairs)
Judy Kem (Romance Languages)
Stephen Murphy (Romance Languages)
Promoted to associate professor:
Michael Anderson (Biology)
R. Jarrod Atchison (Communication)
Tina Boyer (German and Russian)
Hana Brown (Sociology)
Samuel Cho (Physics and Computer Science)
John Dalton (Economics)
Susan Harlan (English)
Sarah Mason (Mathematics and Statistics)
Gregory Parks (Law)
John Ruddiman (History)
Michael Sloan (Classical Languages)
Joel Tauber (Art)
Andrew Verstein (Law)
Christian Waugh (Psychology)
Heiko Wiggers (German and Russian)
Promoted to associate librarian:
Kyle Denlinger
Jeffrey M. Eller
Promoted to teaching professor:
Lynn Book (Theatre/Dance)
Angela King (Chemistry)
Kathryn Levy (Music)
Pat Lord (Biology)
Darlene May (Romance Languages)
Al Rives (Chemistry)
Promoted to associate teaching professor:
Jack Dostal (Physics)
David Hagy (Music)
Adam Kadlac (Philosophy)
Promoted to professor of the practice:
Justin Catanoso (English)
Yasuko Rallings (East Asian Languages)
Promoted to associate professor of the practice:
Brantly Shapiro (Theatre/Dance)
See a list of employment milestones reached by faculty in August 2012: Read more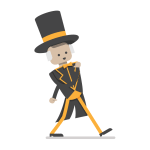 Load More