Main Content
The communication department has provided a roundup of activities and accomplishments from fall 2013.
Keep up with the Wake Forest communication department on Twitter @WakeComm and through the Communication at WFU Facebook group.
See a list of employees joining and leaving the University in July 2013: Read more
"The Impetus to Desegregate," directed by Chis Zaluski and produced by Matt Williams, will be screened as part of the National Black Theatre Festival being held in Winston-Salem this week. The screening is Saturday, Aug. 3, at 11 a.m. in the Forsyth County Library, 660 W. 5th Street. The film, featuring Ed Reynolds ('64), Wake Forest's first black undergraduate student, explores how the University became the first major private university in the South to integrate.
Zaluski earned an MFA from Wake Forest's Documentary Film Program in 2013. He is program director for Wrought Iron Productions. Williams is assistant director for the Office of Diversity and Inclusion. Williams collaborated with Wrought Iron on a series of videos for WFU's Faces of Courage project last year.
"The Legitimate Child" a documentary produced and directed by Kelly McKenna, a third year student in Wake Forest's Documentary Film Program was also screened during the festival. McKenna is executive director of Wrought Iron Productions.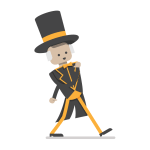 Load More