Main Content
A cappella groups Chi Rho and Minor Variation will stage a concert featuring holiday songs in Wait Chapel on Dec. 4.
The free concert by the Christian singing groups will take place from 8 to 9 p.m.
Chi Rho is an all-male group, Minor Variation is all-female.
Each group will perform individually, but they will also perform songs as an ensemble.
Two faith-based singing groups at Wake Forest will bring ministry and music to campus April 22.  The Wake Forest Gospel Choir and Chi Rho, the all-male Christian a cappella group, will perform in separate concerts.
Both concerts are free and open to the public.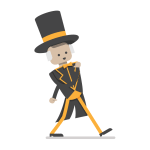 Load More