Main Content
Charles Kimball, former professor at Wake Forest and now Presidential Professor at the University of Oklahoma, will deliver the Carlton Mitchell Interfaith Lecture entitled, "Understanding Religious Extremism among the Children of Abraham," on Thursday, Sept. 22, at 7 p.m. in Brendle Recital Hall, Scales Fine Arts Center. The lecture, sponsored by Interfaith Winston-Salem, is free and open to the public.
Kimball will explore the ideological and historical roots of religious extremism within and between the three monotheistic traditions – Judaism, Christianity and Islam – that trace their heritage to the prophet Abraham. He will then offer strategies for countering such extremism in our modern globalized world.
Kimball served as chair of the Department of Religion at Wake Forest University from 1996 to 2008, when he accepted the position of Presidential Professor and director of religious studies at the University of Oklahoma. He is the author of five books, including "When Religion Becomes Lethal: The Explosive Mix of Politics and Religion in Judaism, Christianity, and Islam." Kimball has worked closely on interreligious dialogue between Jews, Christians and Muslims for more than three decades, both in the U.S. and in the Middle East.
The Carlton Mitchell Interfaith Series honors Carlton T. Mitchell (WFU '43), who taught in the Department of Religion at Wake Forest. Mitchell, who died in 2013, was a leader in building interfaith cooperation and understanding. Interfaith Winston Salem sponsors the series to honor Mitchell's pioneering efforts by offering lectures, concerts and other activities that help people of Winston Salem better understand the religious differences of their neighbors.
The Wake Forest University School of Divinity, Department for the Study of Religions, and other community partners are co-sponsoring the September 22 lecture.
Wake Forest University has appointed three new department chairs, effective fall 1996.
Nancy Cotton, professor of English, has been appointed chair of the English department. Since Cotton joined the university in 1977, she has held several administrative appointments. She served as director of the master of arts in liberal studies program from 1986-1993. She also has been assistant dean and acting dean of the graduate school of arts and sciences. Cotton earned a bachelor's degree from the University of Texas at Austin, then completed her master's degree at the University of Wisconsin at Madison and her doctorate at Columbia University.
Charles Kimball, a professor of religion at Furman University specializing in Middle Eastern religious studies, has been appointed chair of the religion department. An ordained Baptist minister, Kimball holds a bachelor's degree from Oklahoma State University, a master of divinity degree from Southern Baptist Theological Seminary and a doctorate in comparative religion from Harvard University.
Candelas Newton, professor of Romance languages, has been named chair of the Romance languages department. Author of three books on the Spanish poet Federico Garcia Lorca, Newton has taught at Wake Forest since 1978. Newton has also been coordinator of Wake Forest's study abroad programs in Columbia and Spain. She received master's and doctoral degrees from the University of Pittsburgh.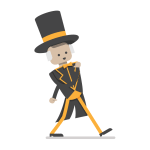 Load More