Main Content
This is a guest post from the Center for Global Programs and Studies:
During the winter break Jon Smart, assistant teaching professor in Wake Forest's Writing Program, traveled to Qingdao, China, to teach an academic writing course to eleven Chinese high school students who plan to study in the United States upon graduation.
The course was the result of a yearlong effort in the Center for Global Programs and Studies to provide Wake Forest faculty additional opportunities for meaningful cross-cultural interaction with international students in their home culture. Benefits of cross-cultural interaction include:
Greater ability to interpret events from multiple perspectives
Greater ability to communicate across difference to formulate solutions to complex problems
Increased self-awareness and understanding of how one interacts with others
For Smart, whose work focuses second language writing, the opportunity to visit Qingdao was a chance to become more familiar with the learning contexts and experiences of Chinese high school students.  It gave him a chance to interact with students, their instructors, and their parents, and he hopes to apply what he learned from teaching the course to his approaches to teaching at Wake. Read more
This is a guest post from the Center for Global Programs & Studies:

The WISE Conference, Feb. 8-10, is for faculty and staff seeking to incorporate more intercultural competency methods into their teaching and interactions with students. The Center for Global Programs & Studies is pleased to host our 9th annual conference focused on intercultural learning for international educators across the nation.  Wake Forest faculty and staff may attend at no cost.
The keynote speaker will be Amer Ahmed, director of intercultural teaching and faculty development at the University of Massachusetts-Amherst.
It will be held at the Marriott Hotel in downtown Winston-Salem.  Shuttles will be available. A detailed schedule for shuttles will be distributed prior to the conference.
Register now using our designated Eventbrite page for Wake Forest faculty, staff and students. Registration closes Monday, Jan. 30, at 4 p.m.  Preview descriptions of conference sessions on the WISE website.  The conference's schedule and much more is on the website.
If you have any questions about WISE 2017 or are interested in a pre-conference workshop, please contact us at wiseconference@nullwfu.edu or 336-758-5994.
We look forward to the insightful contributions of Wake Forest faculty and staff to the conference discussions in February.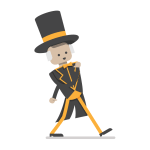 Load More