Main Content
President Hatch e-mailed this message on Aug. 27 to students, faculty and staff:
Dear Students, Faculty and Staff,
Welcome to a new academic year at Wake Forest! For some of you, this is a well-traveled and familiar path back to start a new year. For others, it is your first time starting your journey at this special place. Whether it is your third day or 30th year, I hope you have arrived on campus anticipating a year of opportunity and growth.
I have always enjoyed this time of year. Our slates are clean; our energy is high; and our ambition is soaring. In that spirit, I invite all of us to a year-long adventure of seeking to understand ourselves, each other and the world. Seeking to understand is an effort worth our time for several reasons.
First, seeking to understand is the best way – and probably the only way – to fully grasp what you believe and why you believe it. Read the New York Times and the Wall Street Journal. Explore the works of Ta-Nehisi Coates and J.D. Vance. Investigate the arguments behind your point of view and the opposite one. Seeing both sides helps give a more complete view of reality and helps us clarify our own distinct points of view rather than simply reciting a party line.
Second, we must understand in order to find common ground. Though counterintuitive, listening is far more persuasive than arguing. Arguing rarely changes minds and often annoys and repels people. Careful listening, on the other hand, builds trust, particularly if one shows respect for others, takes seriously their best arguments and looks for elements of similarity. This kind of mutual understanding – this give and take – is the path to meaningful compromise, and that is essential in a society that is as divided as America today.
Finally, we must understand each other in order to restore a common vision and hope. History holds the words of Jefferson and Lincoln; Theodore, Franklin and Eleanor Roosevelt; John F. Kennedy, Martin Luther King Jr. and Maya Angelou; Ronald Reagan and George H.W. Bush. For all their differences, these leaders believed in a powerful dream that America, as a people, carried the torch of government of, by and for the people. Today, there are few voices who rally us to seek the common ground and who lift up any shared dream.
And so the great question looms: Can we achieve both… and? Can we both listen to one another and give voice to our own thoughts? Can we both disagree on certain things and join hands on others? Can we both hold fast to our own beliefs and share a larger collective dream?
This year, I'd like to make a concerted effort to try, and I invite all of you to join me.
In the next few months, our campus community will be encouraged to join a movement known as a Call to Conversation. For the past year, we have led nearly 150 dinners across the nation with Wake Forest alumni and friends. We hope to expand and engage those of us on campus in opportunities to come together over a meal and share with one another, hear perspectives and convey thoughts. More information will be distributed soon, and I hope all of you will partake in this experience.
As we seek to understand this year, I challenge us as a community to approach our endeavor with honesty and enthusiasm, looking for the best in one another and expecting the best from ourselves.
I wish you all a very successful and fulfilling year.
Sincerely,
Nathan O. Hatch
President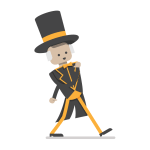 Load More