This message was emailed to faculty and staff May 12 from President Hatch:
Dear Faculty and Staff,
As we prepare to celebrate Commencement and the achievements of the Class of 2016, we also pause to recognize and honor the outstanding careers of our retiring faculty and staff members.
Please join me in thanking this distinguished group of leaders, colleagues, mentors and friends and congratulating them on many years of service to Wake Forest:
Faculty
Umit Akinc, Professor, School of Business
Bern Beatty, Associate Professor, School of Business
Jonathan Christman, Associate Professor, Theatre and Dance
Yomi Durotoye, Associate Teaching Professor, Politics and International Affairs
Clay Hipp, Senior Lecturer, School of Business
Beth Hopkins, Director of Outreach, School of Law
Charles Lewis, Professor, Philosophy
Mary Martin Niepold, Associate Professor of the Practice, English
David Stroupe, Associate Professor of the Practice, Health and Exercise Science
Frank Tupper, Professor, School of Divinity
Byron Wells, Professor, Romance Languages
Staff
Donnie Adams, Manager, Facilities and Campus Services
Keith Allred, Assistant Director, Information Systems
Gary Alwine, Business Manager, Biology
Kathy Arfmann, Assistant Director, Finance Systems
Craig Bartholomew, Transportation Assistant, Graylyn
Garry Blankenship, Shuttle Driver, Parking and Transportation
Sandra Boyette, Senior Advisor to the President, President's Office
Michael Caporaletti, Parking Enforcement Officer, Parking and Transportation
Julie Edelson, Editor, Researcher, Research and Sponsored Programs
Larry Etchison, Service Technician, Facilities and Campus Services
Jim Gardner, Service Technician, Facilities and Campus Services
Betsy Gatewood, Associate Director of CERE, Innovation and Creativity
Bill Giroux, Maintenance Technician, Graylyn
Reba Greene, Mail Service Clerk, Mail Services
John Henderson, Director, Information Systems,
Margaret Kittrell, Nurse, Student Health Service
Nancy Moore, Executive Assistant, President's Office
Preston Oldham, Police Lieutenant, University Police
Nancy Respess, Assistant to Associate Deans, College Summer Administration
Joanne Ritter, Administrative Coordinator, University Advancement
Rick Rumley, Police Sergeant, University Police
Bruce Sanspree, Special Projects Coordinator, University Police
Debbie Walker, Conference Coordinator, School of Law
Keith Wise, Superintendent, Facilities and Campus Services
To our 2015-2016 retiring faculty and staff, thank you for sharing your gifts and talents with us for so many years. Your countless contributions will have a lasting impact on our campus, and you will forever be a part of our Wake Forest family.
Sincerely,
Nathan O. Hatch
President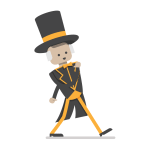 Load More