Main Content
See a list of employees joining and leaving the University in February 2016:
Comings
Allman, Lindsay; Assistant Coach; Athletics: Volleyball – Women
Ashley, Dylan; Server; Graylyn: Food Services
Avery, Sarah; Bartender; Graylyn: Food Services
Bennett, Sr., James Franklin; Transportation Assistant; Graylyn: Guest Services
Benson, Elisabeth; Bartender; Graylyn: Food Services
Booth, Katherine Elizabeth; Health Law & Policy Res Fellow; Law: Instruction
Bowling, Paul Dalton; Cook; Graylyn: Food Services
Clifton, Kaleb; Maintenance Technician; Graylyn: Maintenance
Devonmille, Laura Maurer; Assistant Director; Finance Systems
Gaofhiwe, Dineo Hilda; Study Aboard Advisor; Global Abroad Programs
Gould, James Fredrick; Groundskeeper; FACS: Landscaping Services
Hackett, Tabitha Chrystal; Server; Graylyn: Food Services
Hart, Sonya Renee; Communications Officer; University Police
Jackson, Claretha; Custodian; Reynolda House: Facilities
Jones, Joel Gregory; Recruiting Assistant; Athletics: Football
Lea, Clark Dowell; Assistant Coach; Athletics: Football
Moore, Bryce A.; Security Officer LJVM; University Police
Rives, Peter Elliott; Assistant Director; Health Promotion
Rothrock, Cody Dylan; Turf Technician; Athletics: Turf Management
Smith, Madison Marie; Bartender; Graylyn: Food Services
Goings
Berry, Courtney Whicker; Bioethics
Bullock, Derek M.; FACS: Construction
Cox, Phillip; Health & Exercise Science
Debevoise, Anne Katherine Evangelista; Library – ZSR
Diallo, Aminata Alou; Parking & Transportation
Elkazaz, Salwa Salah; Chemistry
Gagliano, Jason Michael; Physics
Hinson, Yvonne Leigh; WFUSB-Instruction
Jones, Stacy Hope; Law: External Affairs
Lail, Aaron Van; FACS: Custodial Services
Odom, Kasey Maxcy; Advancement:University Events
Pinckney, DeeDe; OPCD: Career & Professional Dev
VanEaton, Hawanna R; FACS: Custodial Services
Wall, Brigham L.; Advancement: National Major Gifts
White, Elizabeth Bost; Advancement: VP Office
White, Elizabeth M.; Financial & Accounting Service
Wise, Keith M.; FACS: Maintenance & Utilities Oper.
See a list of employment milestones reached by faculty in August 2012: Read more
Many Wake Forest faculty and staff are enjoying their improved health and fitness after seven weeks of competition in the campus' annual Biggest Winner event.
Six-member teams competed for seven weeks, gaining points for working out regularly, completing weekly team challenges and losing body mass.
Winners were:
Lifestyle Points and Overall: Will Sweat for Beer! (James Torrible, Rachel Cook, Brent Piper, Brigham Wall, Tommy Minta, Emily Johnson)
Challenge Points: What IS (Steve Allen, Greg Waters, Anthony Hughes, Jeremy Kindy, Jon Adams, Mike Monu)
Body Mass Lost: Yipee Ki Yay, Mother So Dear (Stephanie Skordas, Mark Anderson, Brett Eaton, Kris Hendershott, Jill Carson, Cheryl Walker)
Top Male (based on points): James Torrible
Top Female (based on points): Robin Godwin and Sandy Saulpaugh (tie)
The event was organized by Campus Recreation and led by Jessica Finnerty, assistant director.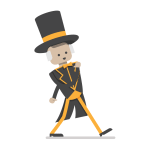 Load More