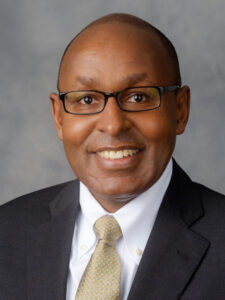 A message from Mur Muchane, vice president for Information Technology & CIO
Beginning this summer and continuing through the end of 2023, we will be transitioning the name of our primary campus wireless network from WFUWireless to eduroam. In doing this, we hope to simplify our campus wireless experience, as well as afford our community access to secure wireless service at thousands of eduroam partner sites across the globe.
This transition helps us achieve two important benefits:
Simplified experience: Our Wake Forest eduroam network has been available since 2019, yet now offers the same on-campus experience many have known on WFUWireless, offering the fastest campus speeds, as well as access to wireless printing and other campus resources. As we eliminate unnecessary options, we simplify the experience as well as enhance the technical performance of our network.
Extending our Wake Forest wireless network globally: While still managed within our own robust Wake Forest campus network, the eduroam network name connects us to a worldwide consortium of campus WiFi providers. Making this our primary connection enables users to roam seamlessly to any participating campus in the world without having to provide additional credentials.
What to do next:
We invite all students, faculty and staff to join the eduroam network at your earliest opportunity, using your full @wfu.edu email and password to log in.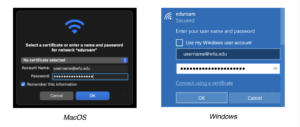 As these efforts progress, you may notice that later this summer, WFUWireless will no longer be among the visible choices to make, however, WFUWireless will continue to function through December 31.
Learn More
Recent Posts
October 4, 2023

October 3, 2023

October 3, 2023