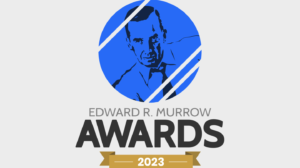 88.5 WFDD has been recognized by the Radio Television Digital News Association with four Regional Edward R. Murrow awards for its coverage of last year's Winston Weaver Fertilizer Plant fire.
Of the awards given to journalists, the Murrow Awards are among the most respected journalism recognitions in the world.
The station received awards in the following categories:
Breaking News Coverage: Winston Weaver Fertilizer Plant Fire
Continuing Coverage: Winston Weaver Fertilizer Plant Fire
Hard News: Why Were Plants Like Winston Weaver Allowed in Neighborhoods?
Investigative Reporting: Weaver Fire Reveals Loopholes in Regulations Meant to Keep Public Safe from Chemical Accidents
"This story was, and remains, incredibly important to the health, safety, and welfare of our community," said News Director Emily McCord. "This is work that we are honored to provide our listeners, and feel it is our mission to keep them informed, shedding light on stories that would otherwise go unreported, and holding our leaders to account. We are committed to continuing this critical journalism now and in the years to come."
WFDD competes in a region that includes large market radio stations in North Carolina, South Carolina, West Virginia, Tennessee, and Kentucky. Regional winners automatically advance to the National Edward R. Murrow Awards competition.
The Radio Television Digital News Association has been recognizing outstanding achievements in electronic journalism with the Edward R. Murrow Awards since 1971. Award recipients demonstrate the spirit of excellence that Murrow set as a standard for the profession of broadcast and digital journalism.
Recent Posts
September 25, 2023

September 21, 2023

September 20, 2023