Facilities & Campus Services teams are working to repair a water main along McPherson Road at Maya Angelou Hall. McPherson Road will be temporarily closed in both directions until the end of next week while necessary repair materials are procured. McPherson Road will be closed from the Gulley Drive intersection to the entrance of Lot F. Access to Lot F will be available. Pedestrian traffic will be redirected into Lot F across from Angelou Hall along McPherson. See map below for details.

Vehicle traffic from Faculty Drive on McPherson Road will only have access to parking Lots F, J and H for the duration of this repair.
Any unnecessary deliveries and traffic around this repair site should be avoided during this time period to avoid traffic congestion.
Facilities & Campus Services appreciates the Wake Forest community's patience and understanding while repairs are made. Please contact Chris Looper in Facilities (x4960 | looperc@wfu.edu) with any questions.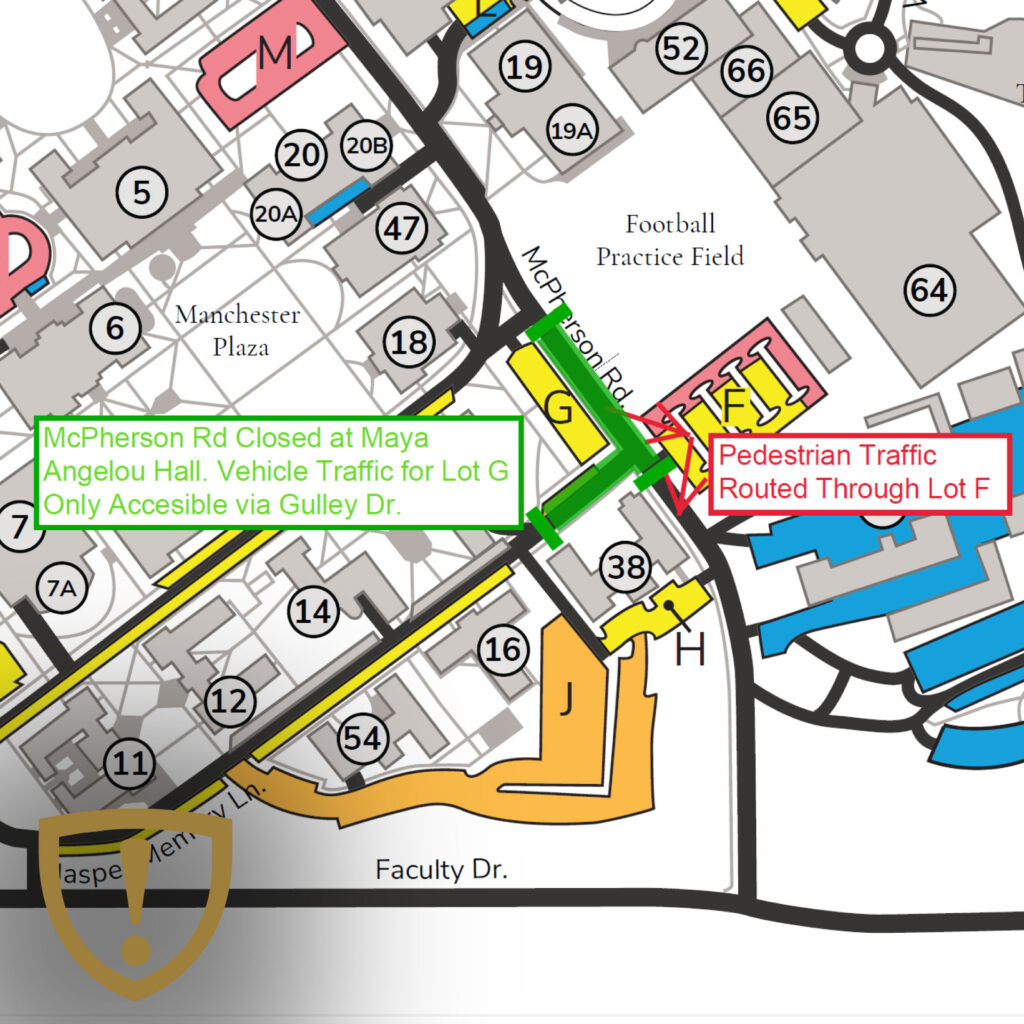 Recent Posts
March 25, 2023

March 23, 2023

March 23, 2023