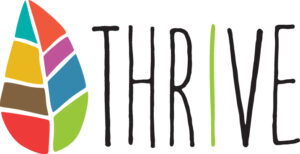 A guest post from Wake Forest University's Office of Wellbeing
Did you know that Wake Forest University's Office of Wellbeing offers wellbeing coaching and nutrition counseling?
Wellbeing Coaching is a free service available to faculty and staff on the Reynolda campus. Enrollment for the program is now open. Clients will work one-on-one with a certified coach to identify their individual health and wellbeing goals, and then co-create a plan to achieve those goals and make them stick.
Sessions are bi-weekly for the semester, or on a drop-in basis, and a variety of times are available. Goals can vary widely and may include anything from increasing sleep to managing stress to developing a mindfulness practice or pursuing financial goals. Find out more and register at go.wfu.edu/wellbeingcoaching.
Additionally, the Office of Wellbeing can help connect you to nutrition counseling services that are free for benefits-enrolled faculty and staff. If you're struggling with healthy eating or need help managing diabetes, high blood pressure or cholesterol levels, we can help.
A registered dietitian is available to help with personal nutritional goals and assist you with meeting them. Benefits-enrolled individuals can take advantage of these free, one-on-one consultations. Sessions take place via zoom. To find out more or schedule a session, fill out the staff and faculty consultation form at  go.wfu.edu/nutrition.
Recent Posts
March 25, 2023

March 23, 2023

March 23, 2023