We are saddened to share that Security Officer Brenda Craig passed away on July 31.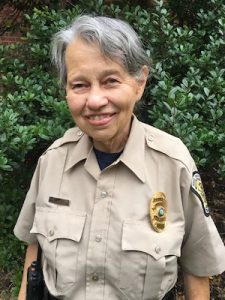 Brenda joined Wake Forest in 2016 as a part-time security guard. While she worked in a variety of locations around campus, Brenda was most frequently assigned to Farrell Hall as the weekend guard.
We grieve Brenda's death and extend our condolences to all who had the opportunity to know her. A memorial service is being planned and information will be provided when it becomes available.
Wake Forest offers support and counseling services for all students, faculty and staff. The Counseling Center may be reached at 336.758.5273, the Chaplain's Office at 336.758.5210. For faculty and staff, there is also the Employee Assistance Program at 336.716.5493.
Recent Posts
June 5, 2023

June 1, 2023

June 1, 2023