Major Derri Stormer, who oversees the support services, strategic initiatives and community engagement division in the Wake Forest University Police Department (UPD), is featured in this Substantial Magazine Q&A on the importance of diversity and inclusion in law enforcement.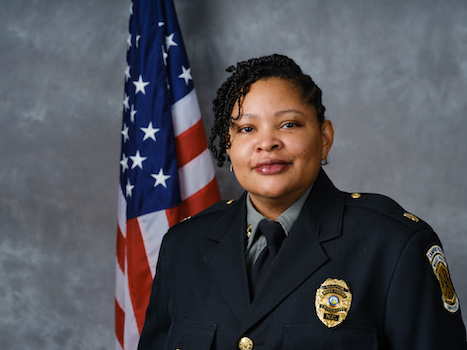 This special issue of Substantial Magazine highlights experts, advocates and thought leaders in the diversity, equity and inclusion space and discusses how diversity shows up in different sectors.
"Representation matters," said Stormer. "We have to actively work at building relationships with diverse groups."
Major Stormer joined the Wake Forest UPD in 2016. She leads the UPD's Citizens Police Academy, which connects the community with campus police and promotes conversations about policing on campus.
She has been awarded the 40 Under 40 Leadership Award from the International Chiefs of Police Association in 2018, and this year, she received the 2021 Martin Luther King Jr. "Building the Dream" award.
Recent Posts
June 5, 2023

June 1, 2023

June 1, 2023