Ashleigh M. Brock has been named chief of staff in the Office of the President.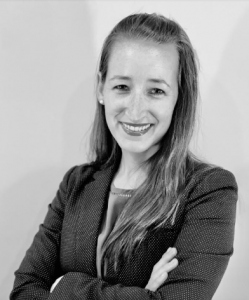 Brock comes to Wake Forest from the University of Richmond, where she has served as assistant to the president and directed the operations of the Office of the President for the past four years.
She will begin at Wake Forest Sept. 7.
"Ashleigh brings a wealth of higher education experience to this role," said Wake Forest President Susan R. Wente. "I look forward to welcoming her to the Wake Forest community and working with her as a trusted partner."
As a trusted advisor to President Ronald A. Crutcher and member of the university's leadership team, Brock directed a range of special projects in support of the University's strategic plan. Brock has 15 years of progressive higher education experience across five institutions. Previously, she served as the associate director of alumni and career services at the University of Richmond and assistant director of William & Mary's Cohen Career Center.
The Chief of Staff reports directly to the president and is responsible for overseeing the operational and administrative functions of the Office of the President.
"Wake Forest is an institution I have long admired, and I am thrilled to join and to serve this community," Brock said. "Dr. Wente's incredible leadership experience and her vision for the University inspired me to pursue this role, and I am eager to contribute to the success of her presidency."
Brock earned a bachelor of arts degree in journalism, rhetoric and communication studies from the University of Richmond and a master of arts degree in student affairs administration from Michigan State University. She expects to complete her PhD in Education Policy, Planning, and Leadership at William & Mary this summer.
She has served as the chair of the Commission for Career Services for the American College Personnel Association and as technical editor for the Journal of Student Affairs Research and Practice.
Brock has received several professional awards, including the Richmond College Outstanding Staff Award at the University of Richmond and the W. Samuel Sadler New Professional Award from William & Mary.
Recent Posts
September 23, 2021

September 23, 2021

September 23, 2021