Rowena "Rowie" Kirby-Straker, assistant teaching professor of communication, has received a Weather Ready Research Quick Response grant from the Natural Hazards Center.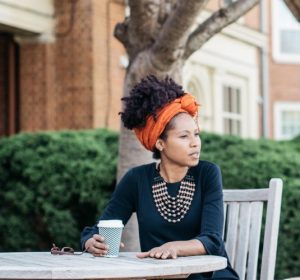 Her proposal, "Extending Disaster Stories to Save Lives: Investigating the Staying Power and Influence of Narratives on Disaster Preparedness in Three North Carolina Counties," is one of nine submissions to be funded by a 2021 Quick Response grant. The program was established to advance understanding about ways to effectively prepare for and communicate extreme weather, water and climate events.
Kirby-Straker's research interests include science communication and environmental risk communication, as well as public speaking, listening and peer consulting in oral communication.
The Natural Hazards Center is the National Science Foundation's designated information clearinghouse for the societal dimensions of hazards and disasters.
Recent Posts
June 10, 2021

June 10, 2021

June 9, 2021