Main Content
COVID-19 vaccine update: Group 3
Beginning Feb. 24, those who work in child care and PreK-12 are now eligible to receive the COVID-19 vaccine. Other Group 3 essential workers – including those in higher education – are expected to be eligible beginning March 10. Here is what you can do to prepare: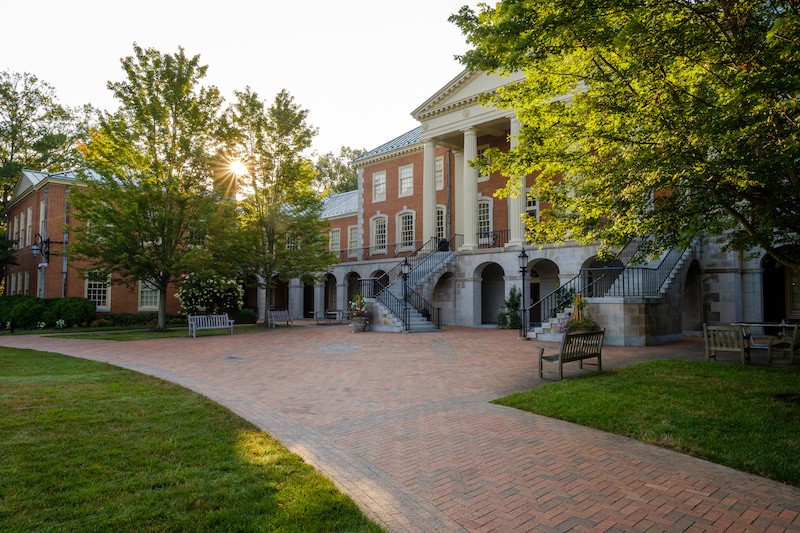 If you haven't already, complete the employee survey. If your work circumstances have changed or you have already been vaccinated, you can let us know by submitting the survey again.
If you are unsure of what group you are eligible for, use the NCDHHS Find My Vaccine Group tool.
The University has applied to be a vaccine provider and has plans to implement our own vaccination clinic when approved. The estimated timing of this approval is still unknown. In the interim, we are working with Wake Forest Baptist Health (WFBH) to identify opportunities for University faculty, staff and affiliate colleagues to get vaccinated.
Colleagues should take advantage of any opportunity to get vaccinated through their health care provider and may search for a vaccine provider once eligible.
If you have questions related to COVID-19 vaccine distribution and planning, please review these Frequently Asked Questions or submit your question(s) to Human Resources using this form.
Policy update: Administrative leave and release time
This policy has been updated to grant employees release time to receive immunizations offered on campus and/or those that are recommended or required for all employees whether they are offered on or off campus.
View the policy update on the HR website.
Faculty & Staff Clinic
The Faculty & Staff Clinic, operated by WFBH, is available to support those with COVID-19-related questions or concerns. The clinic nurse is available to:
Help determine if you should go to work, based on your symptoms
Help connect you to care when needed
Answer your COVID-19 questions
Help you if you aren't feeling well while at work
Visit Our Way Forward to learn more about the clinic and how to get it touch.
Reynolda House: Now open
Reynolda House Museum of American Art is now open at a reduced capacity for a new season of virtual and in-person programs and events. Admission is free for WFU faculty, staff and students. Reservations are required.
Learn more and access the spring and summer 2021 guide on Inside WFU.
What's new in Zoom? March 2
Information Systems is hosting a workshop to explore the latest updates from Zoom so you can be fully equipped for your next meeting or class.
Register on the PDC website.
Reynolda Road campus entrance closed
ICYMI:The Reynolda Road entrance and exit to campus will be closed from 7 a.m. until 7 p.m. from Wednesday, Feb. 24 through Thursday, Feb. 25.
View the announcement on Inside WFU.
Recent Posts
April 12, 2021

April 9, 2021

April 8, 2021