International Education Week (IEW) 2020 begins Monday, Nov. 16. IEW celebrates the benefits of internationalization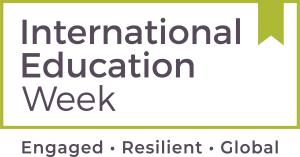 on campuses across the U.S. It serves as a reminder that college and university campuses play a special part in shaping the awareness of our role in the global village. Wake Forest University faculty, staff and students are encouraged to explore the value of education abroad, the richness that is brought into our classrooms and departments by international faculty, staff and students, and the benefits derived from all international programs on campus.
The Center for Global Programs and Studies and co-sponsors invite the Wake Forest community to participate in a wide variety of events Nov. 16-20 celebrating international education all week long. Co-sponsors include the Intercultural Center, Office of Diversity and Inclusion, Department of East Asian Languages and Cultures, Museum of Anthropology, Campus Recreation and the University Counseling Center.
View the full list of campus and virtual events on the Global Wake Forest website. 
Recent Posts
May 6, 2021

May 5, 2021

May 5, 2021