Main Content
Flu shots: Sept. 21 – Oct. 19
Wake Forest University will offer free flu shots to all faculty, staff and retirees from Monday, Sept. 21 through Oct. 19. Spouses and dependent children (8 years and older) enrolled in the University's BlueCross BlueShield medical plan are also eligible. In addition to various clinics on campus for current employees, Wake Forest will offer a drive-through flu shot location at LJVM Coliseum to accommodate off-site colleagues, retirees and family members.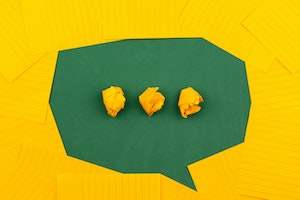 Employees can view the Mandatory Influenza Vaccine Policy here and get information about clinic dates and registration, how to request an exemption and how to submit documentation for off-campus flu shots on the designated human resources page.
COVID-19 Dashboard update
Beginning Sept. 8, the COVID-19 Dashboard has been updated with the number of cases in the past two weeks, a sliding date range to view case numbers within a specific period and stacked, daily bars differentiating faculty and staff from students. Learn more and view the Dashboard on the Our Way Forward website.
Reminder: COVID Opportunities available
Colleagues currently on furlough or working a reduced schedule may apply for an internal COVID Opportunity. Use the access password found in the Sept. 17 email from HR to learn more and see available opportunities.
403(b) retirement consultations
The 403(b) Wake Forest University Retirement Plan's Annual Fee Disclosure Notifications for 2020 have been processed; TIAA will provide information directly to participants within 30 days. You may change retirement contribution elections at any time by calling TIAA at 800.842.2776 or logging into the TIAA website and clicking "Manage My Contributions."
Schedule a free, individual 30-minute consultation with TIAA to discuss your retirement planning.
New Wellbeing Center openings
The Wellbeing Center is now offering indoor fitness and recreation opportunities, including the climbing wall, weight rooms and low-aerobic group exercises (e.g., yoga). High-aerobic group fitness classes (e.g., cycle, Zumba) will remain outside. Visit Campus Recreation for more information.
Welcome and Affinity Experience
The Office of Diversity and Inclusion invites all current faculty and staff to welcome new colleagues with underrepresented identities to the Wake Forest University community while learning about and linking to affinity groups and resources. See the list of floating community spaces and register to join the virtual event on Thursday, Sept. 24, at 4 p.m.
ICYMI: A message from President Hatch
On Sept. 4, President Hatch shared an update on diversity and inclusion efforts at Wake Forest. The message provided a broad overview of steps toward expanding equitable student experiences, sustaining a more welcoming campus climate and enhancing community engagement.
Please submit questions to HR by emailing askHR@nullwfu.edu; the office will continue to answer them directly through email updates and centralized FAQs.
Recent Posts
October 22, 2020

October 22, 2020

October 21, 2020